London Spider Pest Control
Most species of spiders within England are harmless to humans, although their bites can cause skin irritations and their presence in attics and lofts can be extremely unpleasant. There has been a recent increase, however, in reports of poisonous spiders in the UK, with a lot of coverage focussing on the False-Widow spider, whose population has been expanding in recent years, and which has even caused one school, The Dean Academy, to be temporarily shut down to deal with an infestation.
While fears of poisonous spiders in Britain are usually unfounded, environmental changes and increasing quantities of foreign fruit imported into the country have led to an increased risk, with a 25% rise in spider bites in the last year and at least 20 incidences of hospitalisation.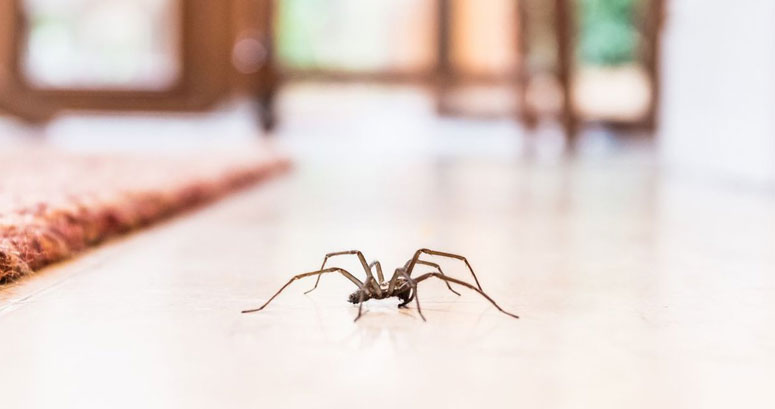 Spider Proofing and Removal
Since spiders live off of other insects, all the traditional methods of keeping out insects will serve to reduce the presence of spiders in a home. In addition to this, removing spider-webs and getting rid of potential hiding places for spiders will prevent them from gaining much of a foothold – cleaning behind and underneath large articles of furniture and closing off crevices in walls and attics leave them with fewer spaces to establish themselves in. With serious spider infestations, however, or incidences where spiders are too deeply entrenched and well hidden to be removed by conventional means, London Insect Control is able to to root out spiders by identifying where they are hiding and applying treatment right to the source of the infestation.
Destroying the spiders themselves is less complicated than locating them and identifying the species of spiders involved, and a large part of our technicians' service is dedicated to assessing the nature and the extent of the threat.
While some store-bought insecticides can damage spiders, the real difficulty of dealing with a spider infestation is figuring out whether you are dealing with a dangerous species, figuring out the favoured nesting point for that species, and then deciding on the most effective method for removing it an ensuring it will not return – tasks which usually require a trained professional.
Our Expert Spider Control Technicians
London Insect Control has received more and more calls about spider infestations in recent months due to media concerns, and we are more than happy to investigate your situation, even if only to provide reassurance.
We provide consultation, and our technicians will be able to identify whether or not the species of spider you are dealing with poses any risk. When you explain the situation we will be able to give you an immediate opinion over the phone, and if you decide you would like to meet face to face, there will always be a technician in the local area and they will always try to arrive on the same day that they are contacted.
If you have a spider problem but don't want to take special action unless you know it is serious, we will always be able to give you a clear view of your circumstances and your options without having to charge.