London Cockroach Control
Cockroaches come in multiple varieties and sizes, but they all share a unique capacity for spreading infection and contaminating human habitations.
Cockroaches carry a variety of diseases, including dysentery, salmonella and typhoid fever, all of which have the potential to be extremely unpleasant.
Additionally, their eggs and droppings can provoke allergic reactions that include swelling and rashes, and they are also able to produce asthma-like symptoms of heavy coughing and wheezing, as well as inflaming the symptoms of asthma sufferers.
Children are especially prone to these dangers. Cockroaches will contaminate any foodstuffs they come into contact with, and their presence is immediately detrimental to the sanitary condition of a household.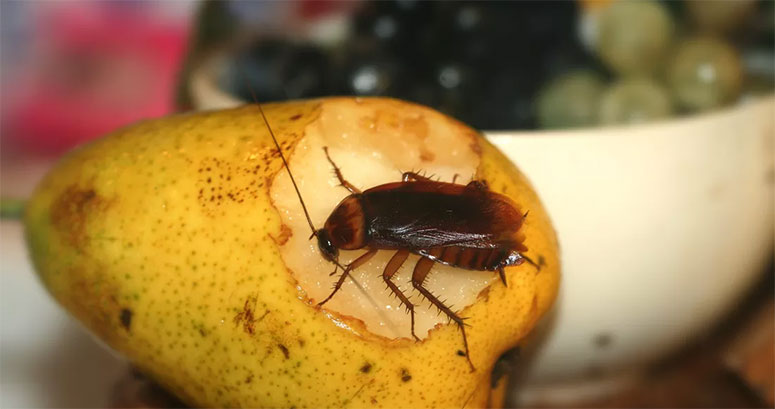 Cockroach Proofing and Removal
There are numerous measures that can be taken to prevent a cockroach invasion. Cockroaches thrive on left over food, unwashed crockery, improperly sealed food containers, undisposed-of garbage, excessive moisture, and fissures or cracks that offer them safe hiding places.
Regular cleaning and special care taken with waste disposal and leftovers is usually enough to keep cockroaches out, but often once they have a foothold they can be very persistent and very hard to eradicate.
While small cockroach populations are usually treated with preventative sanitary measures and traps, an infestation requires professional assistance. Cockroaches are famously resilient, and a purely chemical-based approach is largely ineffective given their hardy nature, and their eggs are able to survive, hidden, and allow for the regrowth of a cockroach infestation long after the adult population have apparently been dealt with.
London Insect Control opt for an integrated method, combining preventative and insecticidal methods. We specialise in identifying the hiding places and sources of cockroach infestation and applying professional-level chemical products to them in concentrated, highly-targeted doses to ensure their destruction without compromising the safety of the home.
Cockroach infestations demand a very systematic approach and cannot be expected to disappear of their own accord, as they will often spread to neighbouring houses if left unchecked, so our technicians will always pursue an infestation as aggressively and thoroughly as they can to ensure that the insect population is incapable of regenerating.
Our Expert Cockroach Control Technicians
A cockroach infestation can be distressing, and it directly affects the safety and health of a household's occupants. The sanitary measures necessary to deprive the cockroach infestation of food and hiding places will also work to prevent future infestations, and London Insect Control's technicians are trained to work in tandem with the property owner to make sure that their treatment programme remains effective in the long term.
Drawing from our experience in dealing with cockroach infestations, we are able to give tips and advice that will continue to be useful long after our technicians have done their work, and our consultations will leave you with a better understanding of the causes of infestations and the risk they pose.